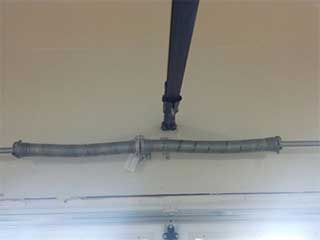 Your Garage Door Is Complex
While your garage door may seem fairly simple, it's actually a complicated and heavy piece of machinery. The springs are part of that system and are what helps lift it thanks to the energy that they store. This is why it's usually obvious when there's an issue with the springs, because your door won't want to go anywhere without them! If it refuses to open or only does so part way, jerks a lot when in motion, or falls shut rather than slowly closing, the problem is likely with the springs. Continuing to use, or try to use, your garage door in this state will only degrade the various parts further and wear them down much faster, creating more potential problems in the long run. That's why it's best to get it taken care of as soon as you can!
Does The Type Of Spring Matter?
When it comes to getting it adjusted or replaced, no! We can take care of either kind of spring no problem. The difference does matter when it comes to the longevity of the spring, however, as well as safety. While they both work to store energy, they do so in differing ways. Torsion springs twist up tightly to store it, whereas extension springs are stretched out. Due to being pulled out to their limit on a daily basis, the strain of this wears down extension springs faster and makes them likely to break much sooner than torsion. Along with this, they usually snap when they break and the ricocheting spring can cause a lot of damage, which is why professionals tend to prefer torsion.
Allow Us To Fix It
Whichever type of spring and whatever the problem, our professionals will be able to get to the root of the issue in no time and determine what service will be needed to fix it. It will be done swiftly but also carefully to ensure everything remains safely in working order.
Call Us Now
Contact Garage Door Repair Spring Branch so we can get right to work!
Count on us for:
Roll up Garage Door Maintenance
Opener Sensor Replacement
Garage Door Off Track Repair
Overhead Door Installation